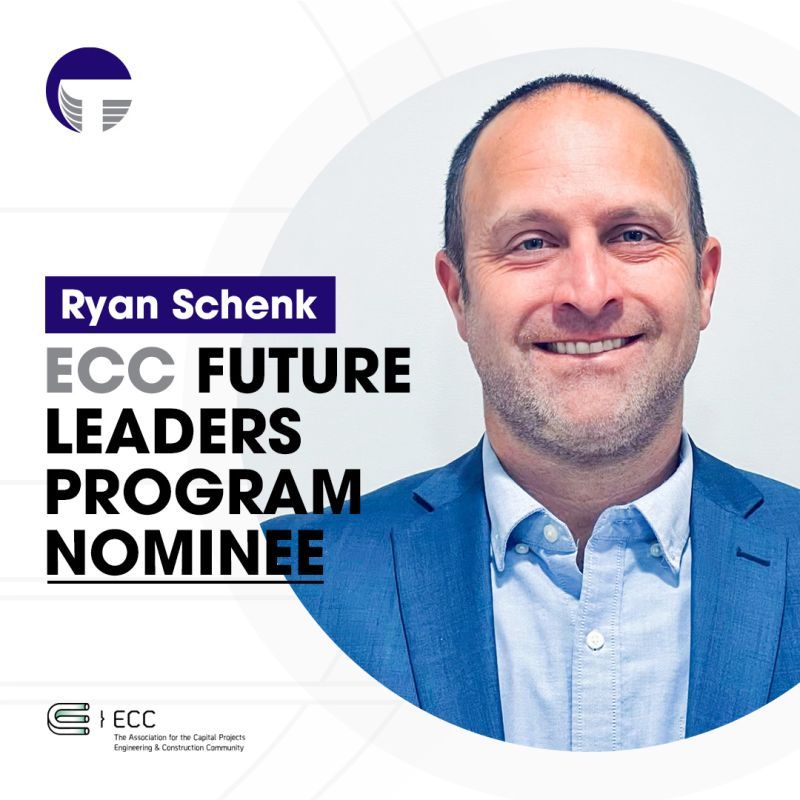 Created to promote the growth of industry up-and-comers, we are excited to see how the learning and professional development opportunities the ECC Future Leaders program provides will help leverage Ryan's skills even further.
About ECC
For over 50 years, the Engineering and Construction Contracting (ECC) Association has provided unique opportunities for industry pioneers and innovators to collaborate in a forum free from the daily demands and politics of business — the Annual ECC Conference. Formed by owners, contractors, suppliers, and academics in the engineering and construction business, the ECC aims to drive excellence and the long-term success of the industry through networking, innovation, and outreach.
ECC provides opportunities for professionals from all aspects and all levels of the engineering and construction industry. From the Future Leaders program, a program that recognizes and fosters budding leadership, to established thought leaders and industry pioneers, ECC is working to build avenues for greater understanding, knowledge growth, and career advancement for all who participate.
About Incorp
Incorp Industries, a subsidiary of ConTeras Industrial Group, is a leading open-shop specialty contracting firm serving the power generation, pulp & paper, food & beverage, petrochemical, refinery, and manufacturing markets. They are an all-in-one contractor with a broad service offering, including industrial insulation, scaffolding, coatings, metal siding, fireproofing, abatement, heat tracing, and turnaround services.
Incorp Industries takes pride in building long-term relationships with its customers by providing superior customer service, the highest quality workmanship, and best-in-class safety performance.
The Incorp team has extensive management experience, and the company's highly qualified multi-craft workforce is equipped to quickly meet customers' needs nationwide. Whether your project requires industrial insulation, scaffolding services, or a complete facility turnaround, Incorp is committed to delivering superior contracting services on time and on budget.